If you are catering for a crowd, we can help. Whether you need catering for a meeting, function, workshop or office celebration we have a crowd-pleasing catering package for you.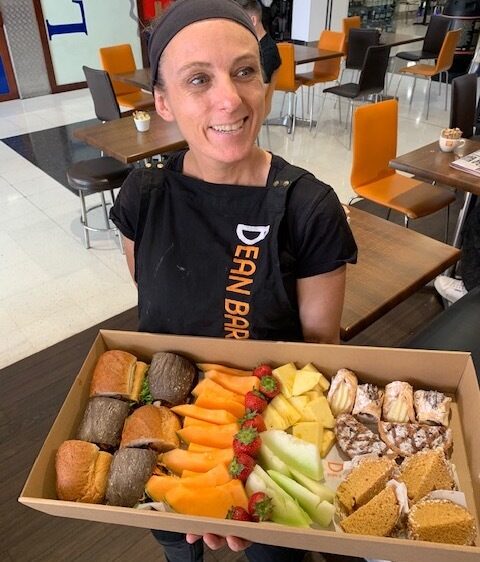 We offer freshly made platters for any occasion. Our hot and cold platters are freshly made to order and delivered to your door. Choose from sweet or savoury, hot or cold, healthy or something a little bit special.
Our luscious fruit platters look fantastic with freshly cut seasonal fruit finished with colourful honeydew and rockmelon balls.

With packages starting as low as $5 per person, we have options for any budget and taste. Please talk to us about special dietary requirements, we are happy to help.
Fill out the form below or call your local Bean Bar to arrange catering for your event.
Catering Menu
AHMS Catering Menu
Catering Enquiry